New ProQuest Database Subscriptions (December 2020)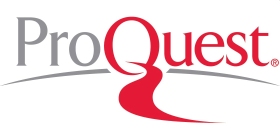 We are happy to announce the availability of the following New ProQuest Database Subscriptions, active as of December 2020.
ProQuest
ProQuest One Academic 
Ebook Central
Academic Video Online 
These are accessible to everyone in the UP System via IP authentication, meaning if the links are opened while within the internal network of your respective UP campuses it should show the subscribed content. You can also ask your IT departments to add the links to your remote access, if any; in UPD the databases are added to the Ezproxy remote access.
Coverage of the ProQuest databases:
Coronavirus Research Database‎
A free health and medical research database for openly available content related to the COVID-19 outbreak.
Subject Area(s):‎ Unassigned
Ebook Central‎
Multidisciplinary – e-books
Subject Area(s):‎ Unassigned
ProQuest One Academic‎ (1970 – current)
ProQuest One Academic combines all four of ProQuest's multidisciplinary products on the ProQuest platform (ProQuest Central, ProQuest Dissertations & Theses Global, Academic Complete, and Academic Video Online).
Subject Area(s):‎ Unassigned
Academic Complete
Multidisciplinary – e-books
Subject Area(s):‎ Unassigned
Academic Video Online
Academic Video Online makes video material available with curricular relevance: documentaries, interviews, performances, news programs and newsreels, and more.
Subject Area(s):‎ Unassigned
ProQuest Central (1970 – current)
This is the largest single periodical resource available, bringing together complete databases across all major subject areas, including Business, Health and Medical, Social Sciences, Education, Science and Technology, and Humanities.
Subject Area(s):‎ Unassigned
ProQuest Dissertations & Theses Global
Multidisciplinary – dissertations
Subject Area(s):‎ Multidisciplinary
Publicly Available Content Database‎
Designed to complement other databases and collections, this database brings together or links to full text for publicly available content from a number of different sources from around the world.
Subject Area(s):‎ Unassigned
Product pages: